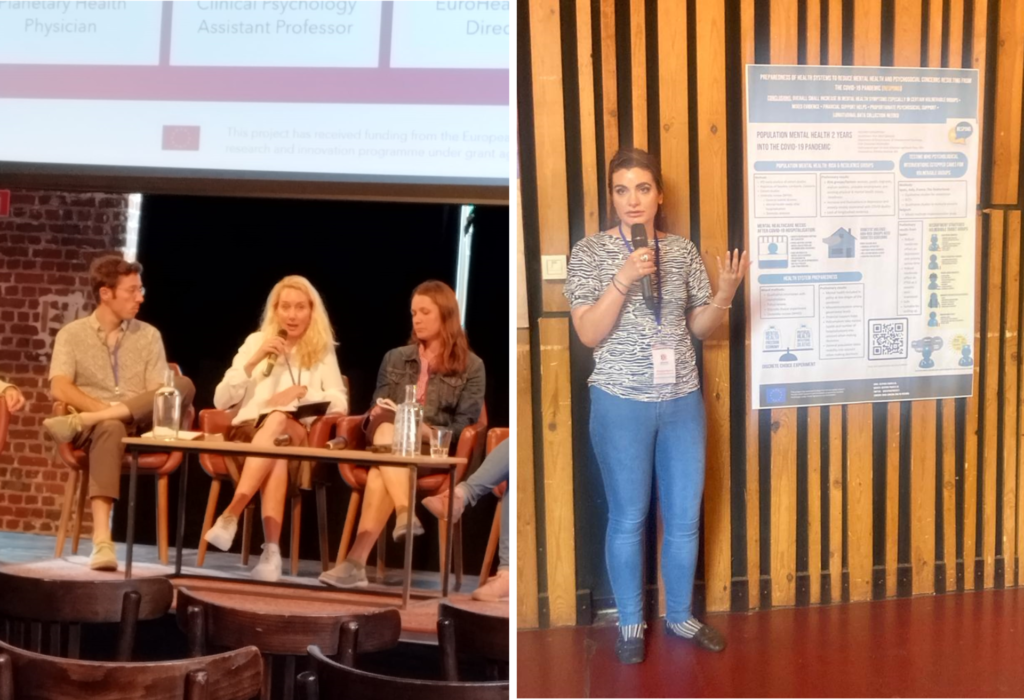 Results from RESPOND presented at RESISTIRÉ's "Towards Inclusive Crisis Responses" conference in Brussels
Dr Anke Witteveen and Christina Palantza from VU Amsterdam spoke at the Towards Inclusive Crisis Responses conference organised by the RESISTIRÉ project on June 21st, 2023, in Brussels.
Dr Witteveen participated in the Bringing Care Back to Healthcare panel discussion and discussed RESPOND's contribution to improving healthcare, especially for vulnerable groups. Christina Palantza presented key highlights and preliminary findings from RESPOND, as well as some recommendations.
The event gathered international experts, policymakers, activists, representatives of NGOs, pilot projects, and sister projects, and presented the results of the RESISTIRÉ project, which is focused on sustainable solutions to gendered inequalities and strengthening societal resilience towards outbreaks. To find out more about the event and these results, please click here.