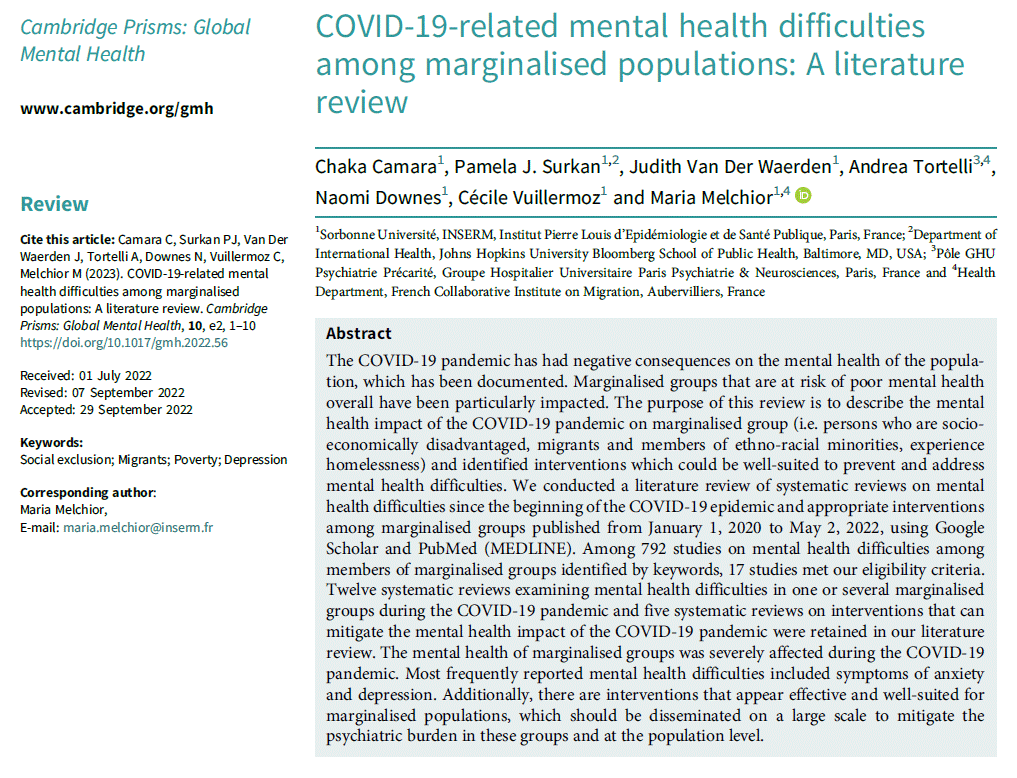 COVID-19-related mental health difficulties among marginalised populations: A literature review
RESPOND researchers from the Pierre Louis Institute of Epidemiology and Public Health (INSERM) recently published a literature review on the mental health difficulties faced by marginalised groups related to the COVID-19 pandemic. The article was published in Global Mental Health.
Through this review of reviews, it was found that marginalised groups, such as ethno-racial minorities, migrants, and people experiencing homelessness or low socio-economic status, faced considerable mental health difficulties related to the pandemic, and mostly symptoms of anxiety and depression. There are interventions available that are suitable and effective in helping to ease these symptoms.
Camara, C., Surkan, P. J., Van Der Waerden, J., Tortelli, A., Downes, N., Vuillermoz, C., & Melchior, M. (2023). COVID-19-related mental health difficulties among marginalised populations: A literature review. Cambridge Prisms: Global Mental Health, 10, e2. https://doi.org/10.1017/gmh.2022.56